Desktop Software is So 1990s
Why We Haven't Made Another Desktop Rank Tracker
Everytime a SEO guru is getting acquainted with a new software on the market, same question arises: is that a desktop one? The question is as old as time, thus I decided to make a separate post to answer it.
We've asked this question ourselves at the very beginning of a launch and the answer was "NO WAY!" Not because it is difficult to support – just because we care of our users.
We have this luxury of moment: when Firelink was developed, 5 iPhones were already invented, and the headache with legal/illegal software users has gone far to 1990s.
So let us go point by point.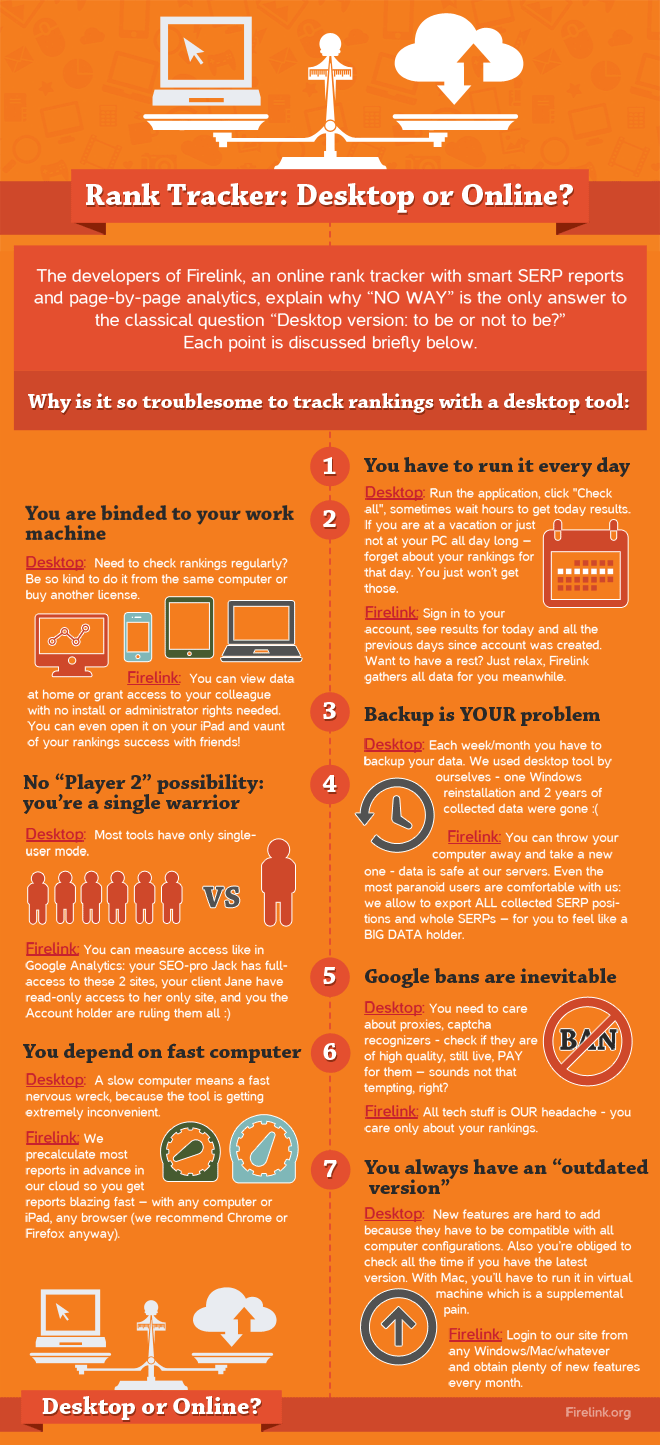 Why you might think to need a desktop tool:
1. Save money?
Don't forget to add to the price of a desktop tool:
proxy cost
your time to: collect positions, backup, fix problems, create reports manually
additional licenses if you want to use it at several computers
yearly subscription cost to have the latest version
Not so cheap, heh?
2. Don't want to share your keyword list?
Check privacy page of your online rank tracker. They say that your data is safe and provide pretty reasonable grounds.
If you don't trust them why trust the tool that is installed at your computer and has access to Internet. You are risking much more than just a keywords list. :)
Paranoid mode: add more keywords to distract enemies and wear a foil hat just in case.
3. It has a feature "X"
Contact us – who knows, maybe this feature is in our roadmap already, or can be easily implemented to your account personally?
Still not convinced?
Try Firelink right now and test it with up to 1000 keywords.
---
---
comments powered by

Disqus
Popular Posts
Try Firelink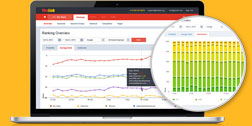 Want to test what Firelink rank tracker can do right now for you and your projects? Sign up for a free trial and discover its useful features.